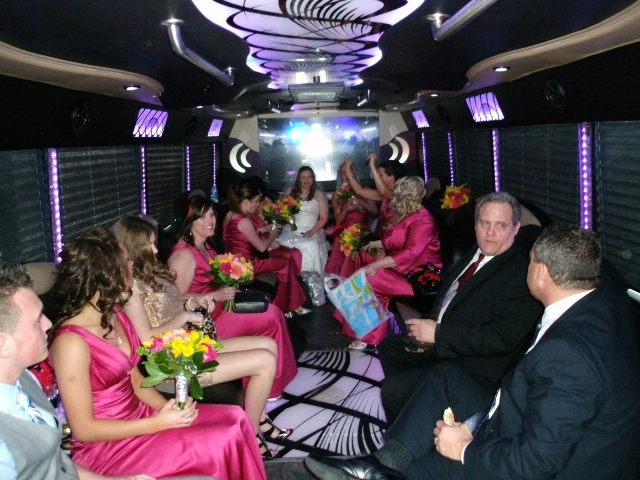 Bachelorhood is the craziest period of life everyone wants to make it an unforgettable span of its life. So bachelors organize parties for their family and friends. To make the evening perfect the best way to ensure perfection is to hire a luxury 20 passenger limo party bus for your bachelorette party transportation. This is how your best friends make your bachelor party most special before you marry the love of your life. Limo bus needs to hire on the event of family reunion. To hire a limo bus for party Toronto limos 416 offers wide range limo cars and buses with professional chauffeurs.
Reasons to Hire 20 Passenger Limo Party Bus:
1. Features:
It looks very cool in range of bus. Externally it has fiber glass body with frameless windows and aluminum wheel. It interior is designed ideal for every event. Comfortably seating 18 people, it includes 4 flat screen television on front or side walls for entertainment, hand crafted bar with vine bottle refrigerator, a full 88 feet headroom, LED color changing floor lights, LED color changing bar tops, club laser lights, fog machine, WIFI, hard wood floors, custom leather seating and much more. A removable stainless steel pole is mounted towards the rear of bus. It also has a separate luggage compartment.
2. Limos Make Your Bachelorette Party Special:
Bachelorhood is the golden period of one's life. Throughout the life we remember and love that era. On your last bachelor party before marriage you deserve to be treated like a king or queen. Hiring a luxurious vehicle make your event so special. Limo bus provides you the entire environment to make rehearsal for party. It also makes your journey so unique. Its seats are designed to make your tour comfortable.
3. Family Reunion is the Time to Hire Limo:
Life becomes busy day by day. No one have time to meet their family frequently. So in their busy lives when family make a plan to get-together, the biggest problem of transportation arose. Limo bus is the best solution of this problem. Limo ride turns this family reunion into beautiful memories that will stay with you for long. Family has a comfortable, safe and convenient mode of transportation for trip. Sometime they are not familiar with the area but driver knows the area very well where they have parking area for bus or not