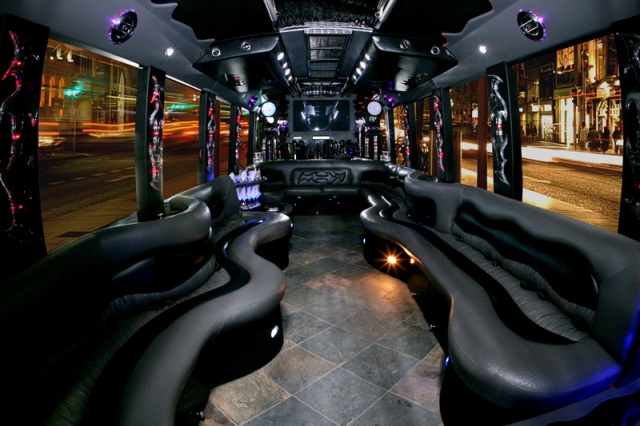 People love to party these days. Every day, we come across restaurants, hotels, casinos and other recreation centers packed with people of all ages celebrating some occasion and having fun with their families and friends. However, this is a rather conventional way of celebrating your big day, be it a wedding, prom, birthday or any other event. If you want a memorable party, it is good to add something innovative and extraordinary in the form of a party limo bus.
Planning a party sounds fun and a piece of cake in the beginning, but as soon as you actually start doing it, you will realize that it is not as easy as it seems. A venue is needed to lodge the party. Furthermore, choosing food, music and other entertainment factors can prove to be tedious and chaotic. This is where party buses enter the scenario. They are truly helpful in saving you from the tiresome labor of planning a party.
Purpose
A party bus—also called party ride, limo bus, party van or luxury bus—serves a purpose of providing pleasurable atmosphere for groups of people who gather for the sake of some leisure activity. Nowadays, this service is also being used for a number of occasions like weddings, proms, birthdays, bachelor and bachelorette parties, night-outs, anniversaries and many other events. It is a fun way for people to socialize and celebrate their big day in an amazing and exciting manner. Far from being a traditional get-together, your party will become something really enjoyable and unforgettable with the help of a party limo bus as it proves to be a nice break from the customary style of celebration where people already know what to expect. Its combination of entertainment and relaxation is a factor which is making it increasingly popular among adults and kids alike.
Design and Services
Party buses come in all sizes and offer varied seating capacities ranging from 10 to 50 passengers. These vehicles offer sundry facilities and services including luxurious and upgraded seating, dance floors, laser lights, back-up cameras, dance poles, disco lights, audio and video systems, toilet, customizable themes, air conditioning, remote control mirrors, luggage partitions and much more. The vehicles also facilitate the people by providing different floor plans to suit multiple needs.
These vehicles improve the social experiences of people by providing mobility along with a sensational and fun atmosphere for celebration. Driven by skilled chauffeurs who know the area very well, party buses provide the people the opportunity to explore the area and have fun at the same time. This factor makes them unique in the field of providing entertainment services to customers hence bringing about a healthy change in their social life styles.
Many rental companies, nowadays, are utilizing the party limo buses to provide efficient and innovative recreational services to the customers. These buses are usually rented out on a per-hour basis. However, sometimes people also rent them for days in case of corporate outings.
Party buses prove to be a fun and luxurious way to make your big day memorable and sensational.