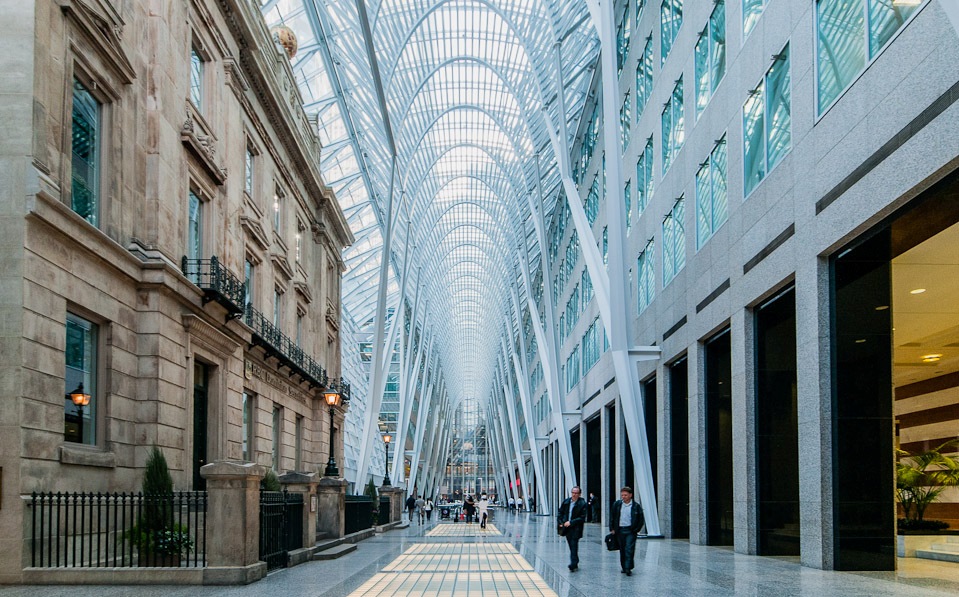 Toronto is the provincial capital of Ontario, Canada. It was founded in 1793 and covers the 243.3 mi² (630.2 km²) area. The average temperature is 15ºC and comprises 2.615 million residents by the rate of 2011). These all characteristics are the reasons to attract visitors and tourists. It has certain classic locations, night clubs for youngsters and festivals.
List Of Things To Do In Toronto (Canada)
Canadian National Tower (CN Tower): Total length of tower is 553.33 meters and this is the 2nd tallest tower of the world. It holds almost 2 million visitors annually. It has glass floor decks to walk on tower to look a view of city from height. This floor is called the sky terrace, 1122 feet high from earth crust. Next to this is Lookout level which is 1,136 feet above. The final place on tower is Sky Pod at 1,465 feet it is the highest peak to take a view of all.
Museum: Toronto has some museums to preserve the culture and historical facts like Royal Ontario Museum (ROM) and Bata Shoe museum (BSM). BSM has a biggest collection of 13 thousand pair of shoes while ROM contains and conserves 5 million objects.
Shopping Centers: Without shopping tour has no mean. A person visit to anywhere wants to get something back as lifetime symbol. 1. Toronto Eaton Centre is the axis of best chi chi designers. 2. Lawrence Market is best source of books and antiques. 3. To buy thing is One of a Kind Show where they sold some cultural objects. These are most valuable and priceless.
Eating sites: During visit at every corner you cannot live with eating and having a taste of Toronto. For this purpose people move to Head to Chinatown, Little India and Little Italy to fill their tummy with delicious foods and cuisine.
Theaters: The city is full of cinemas and theaters for big and small show to express their thoughts and entertain the visitors. Thus more visitors mean more GDP and high economic rate. List of theaters is as follow:
Buddies in Bad Times Theatre
Toronto Fringe Theatre Festival
Elgin & Winter Garden Theatre
Rob Ford the Musical
Double-decker theatre
Factory Theatre autumn 2014
Enjoy at night time: the night is darker polite and quiet. People work during days and have fun in night for this purpose they prefer clubs like:
Aria Entertainment Complex: it has 4 vast distinct rooms each have its own specifications.
The Guvernment: was begin in 1996 and closed in 2015. It was solely night club to enjoy, drink and dance for whole night-mares.
Toronto Zoo: Toronto zoo consist of 5000 animals and collectively 450 different species of animals other than panda. Panda is the animal that is now near to extinct due to world's threshold. Er Shun and Ji Li are the two giant pandas live in Toronto. This zoo is necessary to visit for whom those take interest in sciences.
Kensington Market Toronto: little far from Chinatown, a small blocked market exists is called Kensington market. There all sort of stuff available like music shops, edible things shops, bead (pearls) shops and many more cultural things. Some things are appropriate in rates while other are over-rated.
Black Creek Pioneer Village: it is the village in Toronto to express 19th This show how people live and fulfill their needs as like the people of older times i.e. how people enlighten world, how they eat and make foods.